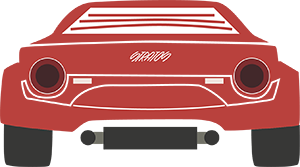 Lancia Stratos World Symposium 
19 – 22 September 2019
San Martino di Castrozza, Dolomites
The Dolomites, timeless icon of the San Martino Rally
San Martino di Castrozza
Home of engines
San Martino di Castrozza is pure passion for the engine world: for over 50 years, this small treasure hidden among the world's most beautiful mountains has been home to the historic San Martino Rally, which reached its thirty-eighth edition in 2018.
Hospitality, during the days of the event, will be offered by the four-star superior Hotel Savoia, which features the elegance that has made San Martino di Castrozza great.
Day 1
Thursday 19 September
Arrival of participants, dinner in company at Hotel Savoia.
Day 2
Friday 20 September
Cars check, start at 10.00 am, Fiera di Primiero, Imer, Passo Gobbera, Canal San Bovo, Fiera di Primiero, Passo Cereda, Sagron, lunch, Fiera di Primiero, San Martino di Castrozza, parking at Lancia Stratos Village, where various guests will talk about vehicles, about Lancia Racing Department with interviews to participants. Dinner at Malga Ces Restaurant.
Day 3
Saturday  21 September
At 10.00 am start towards Passo Rolle, to be repeated several times and towards Malga Ces to be repeated several times, interviews at Lancia Stratos Village, tales above the golden age of Rally, video clips, exposition of little models of Lancia Stratos and dinner in company at Hotel Savoia.
Day 4
Sunday 22 September
Breakfast, final greeting and see you again in 2020!
Keep in mind to send us via email a scanning of your car registration document and its insurance cover.
Please indicate also the number of chassis of your Lancia Stratos, in order to learn the story of your vehicle and tell it during the 3 days event.
There will be various guests: Fulvio Bacchelli, Adartico Vudafieri, Arnaldo Bernacchini, Tonino Tognana, Christian Geistdorfer,  Ariella Mannucci, Lele Pinto.
Reparto Corse Lancia –  some names: Gianni Tonti, Sergio Martinetto, Antonio Rosato, Luigino Podda, Antonio Giannelli.